Tetun language courses are run at DIT's campus in Aimutin: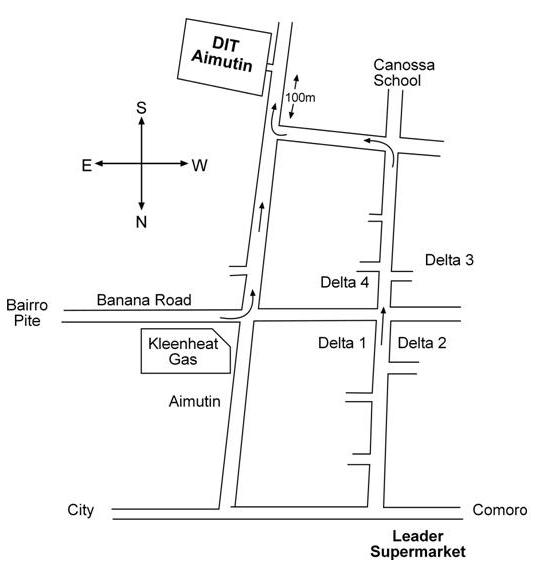 On the road between the city and Comoro (the airport), turn inland at Leader supermarket.
Drive straight through the first four-way intersection (with the so-called "Banana Road").
At the next four-way intersection, where the divided road ends, turn left.
The next intersection is a T-intersection. Turn right here.
About 100 metres along on your left is the laneway into the campus. Turn in here. The courses are held at the back of the first building on your left, behind the basketball court.